The judging committee of the 68th Shogakukan Manga Awards revealed the nominees for this year's awards. Each winning title will be honored with a bronze statuette and a prize of 1 million yen (about US$9,000). The winners will be announced on January 18.
Best Children's Manga
Title: Black Channel
Author: Satoshi Kisaichi
Serialized in Coro Coro Comics (Shogakukan)

Title: Ui×Kon
Author: Minori Kurosaki
Serialized in Ribon (Shogakukan)

Best Shōnen Manga
Title: Call of the Night (Yofukashi no Uta)
Author: Kotoyama
Serialized in Weekly Shonen Sunday (Shogakukan)

Title: Blue Orchestra (Ao no Orchestra)
Author: Maoto Akui
Serialized in Manga ONE (Shogakukan)

Title: Sakamoto Days
Author: Yuuto Suzuki
Serialized in Weekly Shonen Jump (Shueisha)

Best Shōjo Manga
Title: Seishun Heavy Rotation
Author: Ai Minase
Serialized in Sho-Comi (Shogakukan)

Title: The King's Beast (Ō no Kemono)
Author: Rei Tōma
Serialized in Cheese! (Shogakukan)

Title: Ashita, Watashi wa Dareka no Kanojo
Author: Hinao Wono
Serialized in Cycomi x Ura Sunday (Shogakukan)

Title: A Sign of Affection (Yubisaki to Renren)
Author: Suu Morishita
Serialized in Dessert (Shueisha)

Best General Manga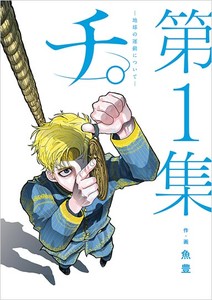 Title: Chi: On the Movements of the Earth (Chi -Chikyū no Undō ni Tsuite-)
Author: Uoto
Serialized in Weekly Big Comic Spirits (Shogakukan)

Title: Shōwa Tennō Monogatari
Author: Junichi Nojo, Kazutoshi Handō
Serialized in Big Comic Original (Shogakukan)

Title: Blood on the Tracks (Chi no Wadachi)
Author: Shūzō Oshimi
Serialized in Big Comic Superior (Shogakukan)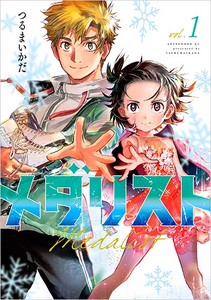 Title: Medalist
Author: Tsurumaikada
Serialized in Afternoon (Kodansha)

Shogakukan has been awarding this prize since 1956 (for works published in 1955). Last year's winners included Komi Can't Communicate, My Love Mix-Up!, Nigatsu no Shōsha: Zettai Gōkaku no Kyōshitsu, and Do not say mystery.
Source: Shogakukan's website
Source link