I must confess to being a bit less enamored of Mairimashita! Iruma-kun this season.  It's still a very good series but the balance just hasn't grabbed me the way the first two seasons did, especially the second one.  At heart this show is at its best when it's showcasing the interactions between Iruma and three characters – Azz, Clara, and Ameri.  That, and when the Misfit Class is all together (often fighting for justice).  We've had precious little of any of that this season.  And almost no Ameri at all, Sullivan and Opera, Ali-san…  Basically we've gotten a series of one-off arcs about the side characters repeated twice – first the training arc, and now in the Harvest Festival.  It's good, but it doesn't have the same charm for me.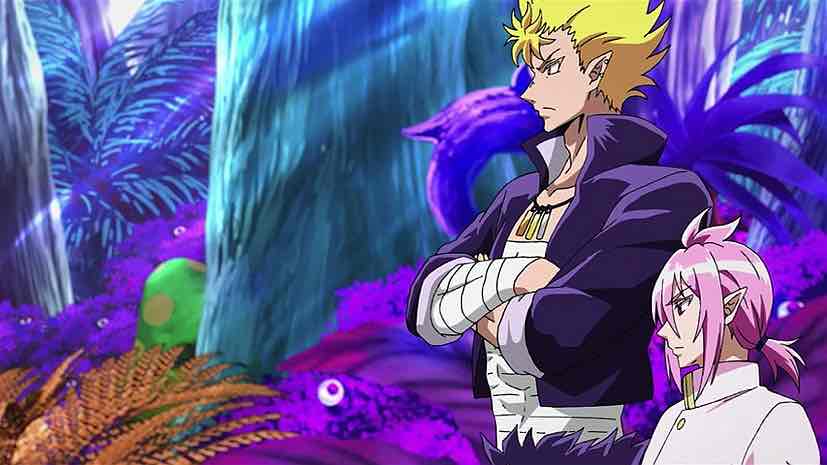 Well – we had one Iruma-Clara ep (probably the best of the season), and it looks like we finally get some Ameri next week at least.  Eventually Iruma-kun will return to its base and IMO be the better for it, but this week is another of those spotlight episodes.  Admittedly Azz is among the most important supporting characters in the series but as with Clara, he's better when he's with Iruma and they play off each other.  Here's he's supported by Sabrock and the Dorodoro Brothers, who are all fine in their own right, and the interactions between the four of them do have their amusing moments.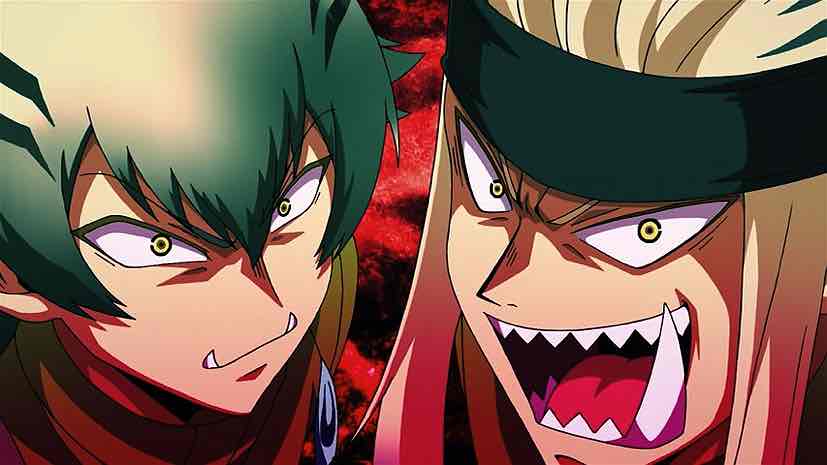 The Dorodoros (Ichiro and Niro) of course are challenging Azzbrock because they want their master back.  I was a bit vexed by how easily Azz and Sabrock were goaded into a challenge they knew held no benefit for them, but fortunately there was a good explanation.  That would be the Androalphus (their real family name) bloodline magic – "Trigger".  Basically their voices make their opponents' blood rush to their head – gets their dander up (I apologize for using a Dutch phrase today of all days), effectively.  This is all in the service of getting their master back  – and we get some backstory explaining why that's so important to them.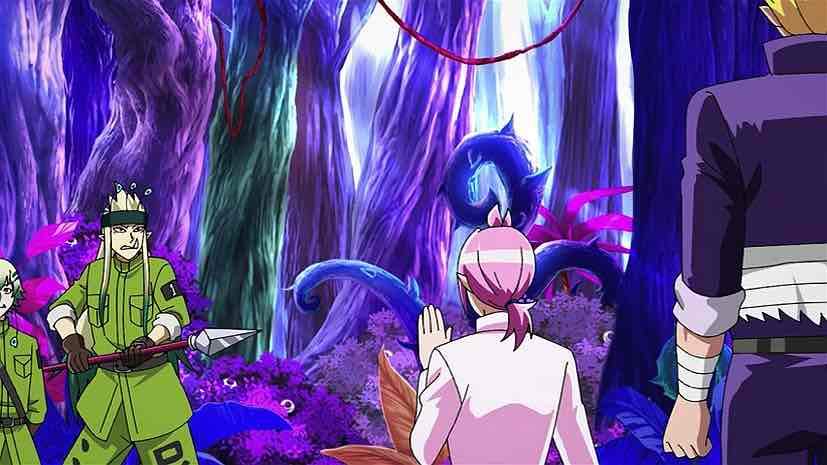 Eventually Azz, generally the smartest guy in the room, figures this out (but not before Sabrock almost gets disqualified for attacking the Dorodoro).  And it's always been suspicious that we've never heard this master's actual name, or seen his face – I figured the Balam angle was a misdirection.  And indeed their actual master is Furfur, who had nothing to do with training Azzbrock, though neither duo in this spat knows that.  Furfur was a soldier who took the brothers – who'd run away from home and Babyls in rebellion against having their bloodline magic exploited as a negotiating tool – under his wing.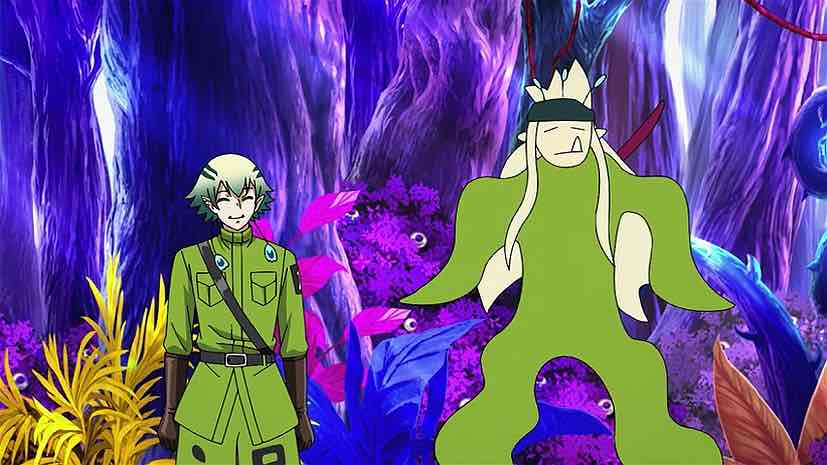 Eventually the Dorodoro goad Azz into fighting them through more conventional means – pissing him off.  And nothing pisses Azz off like insulting Iruma (who, let's be honest, he's clearly in love with).  It's at this point that Azz introduces the most important and interesting element of this ep – Balam has trained he and Sabby how to unleash their evil cycle at will.  And Kimura Ryouhei doing Azz' evil cycle is worth the price of admission all by itself.  Fortunately Balam also trained them how to revert back (in addition to an antidote) – a safe word.  You don't need to be Conan or Holmes to figure out what Azz' safe word is (though I do wonder what's Sabrock's), and Sabrock uses it just in time to keep Azz from doing something he'd really regret.
Su…ki…ma