This week, fans are in for a treat! Kaiju No 8 Chapter 76 is packed with action. The last chapter put a daunting task on Shinonome. In the Oizumi area, six colossal kaijus have appeared. Meanwhile, the troops are yet to evacuate the residents. Their presence complicates the situation. On top of that, taking down one of the kaijus would need many troops. And now, they must do all they can to fight all six while protecting the residents at the same time. But don't fret. Somebody has come on the front lines! Here is all you need to know on Chapter 76 Release Date & Plot
The next chapter will show off Mina's badass side. She was in Tachikawa, 20 Km away from Oizumi. But it seems like time and space are just an illusion to her fighting spirit. Will she be able to take down all 6 Kaijus on her own? Keep reading to find out!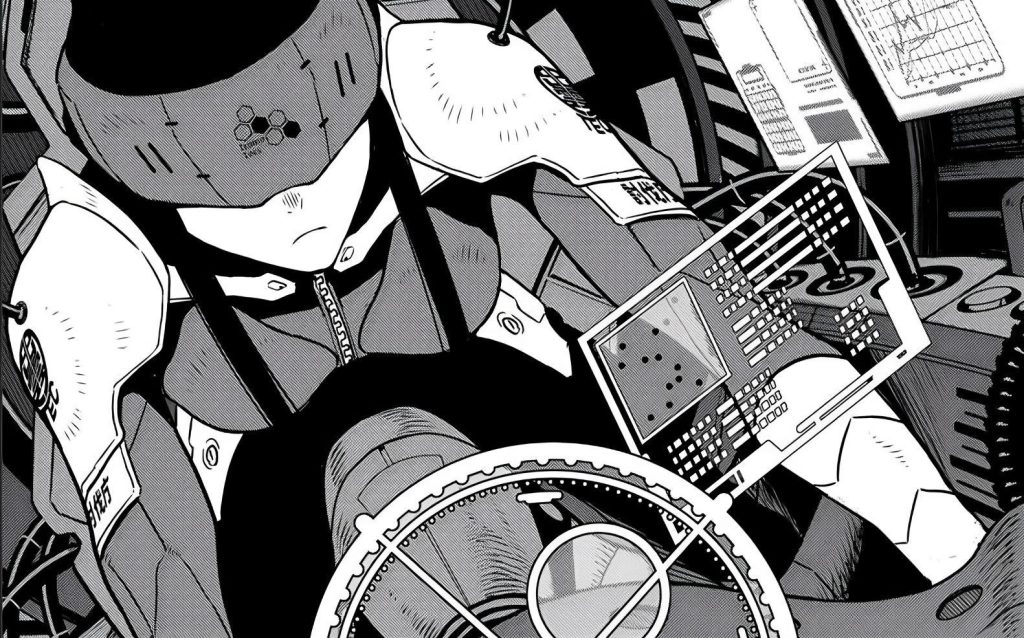 Kaiju No 8 Chapter 76: What Will Happen Next?
Kaiju No 8 Chapter 76 will look at Mina dealing with the Kaijus remotely from Tachikawa. Shinonome struggled on her own. And she didn't want to let Kafka handle the situation by himself. It could well attract the 9th Kaiju to the battlefield. Thus Kafka was her last ace. But it seems Mina will handle the situation all by herself. In Chapter 76, she had no trouble shooting down two Kaijus from afar. It's as if her weapon has the ability to transcend space and time. Thus, the next chapter will show her new specialized weapon.
On the other hand, Kaiju 9 will show up anytime soon. So Mina may not be the only one to take over the pages of the new chapter. Shinonome was saving Kafka for this moment. And this is the time when he transforms! Mina will also intervene. Who will defeat Kaiju 9 first? Only Kaiju No 8 Chapter 76 has that answer! But in any case, for fans, this chapter will surely bring the best out of Mina and Kafka.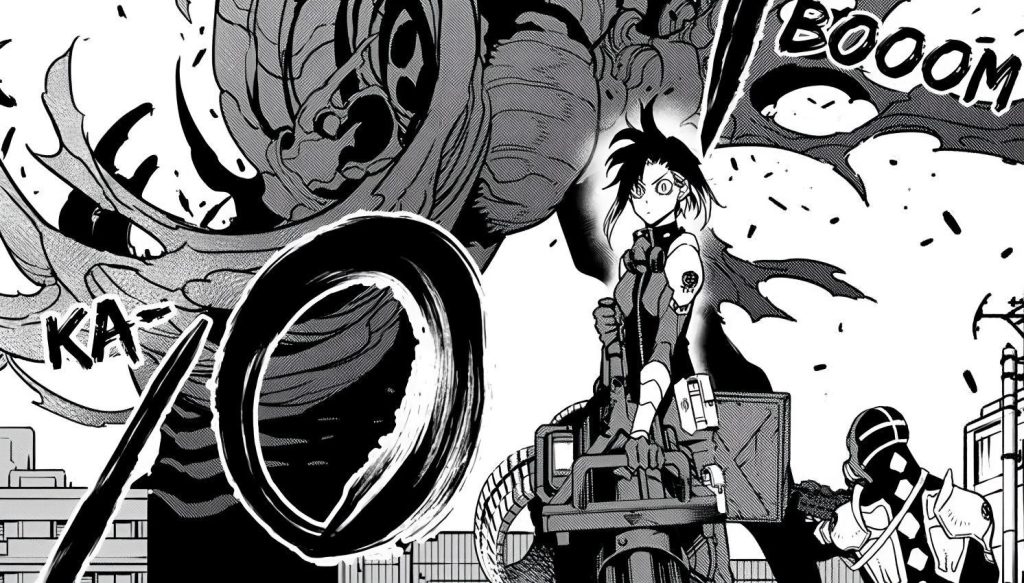 A Quick Recap!
Kaiju No 8 Chapter 75 was all about setting things for the next chapter. It started with Hoshina clearing out all the monsters. Thus, they secured the Airport terminal for the mission. Right when he was in high spirits, his weapon acted stubborn again. Meanwhile, the operators sighed, seeing their comedy. In any case, since he cleared out of the airport, all left was the Oizumi area. The area's incharge was Shinonome's platoon. Six colossal Kaijus had appeared, and the squad was clueless about how to fight them. Kafka requested to fight on the front lines.
But she rejected his proposal. She said if he transformed at that moment, the 9th Kaiju would appear. Taking down the other six kaijus was already a hard task. Thus she saved him for the vital phase of fighting the 9th Kaiju. However, a blow came on one of the Kaijus from far away. They figured it was Mina. Shinonome couldn't make sense how she attacked from Tachikawa. She was using a new weapon, Colossal monster railgun. And then she attacked another Kaiju. Shinonome wondered if this was the might of commander Ashiro of the third unit. The chapter ended with Mina reloading her weapon for another strike!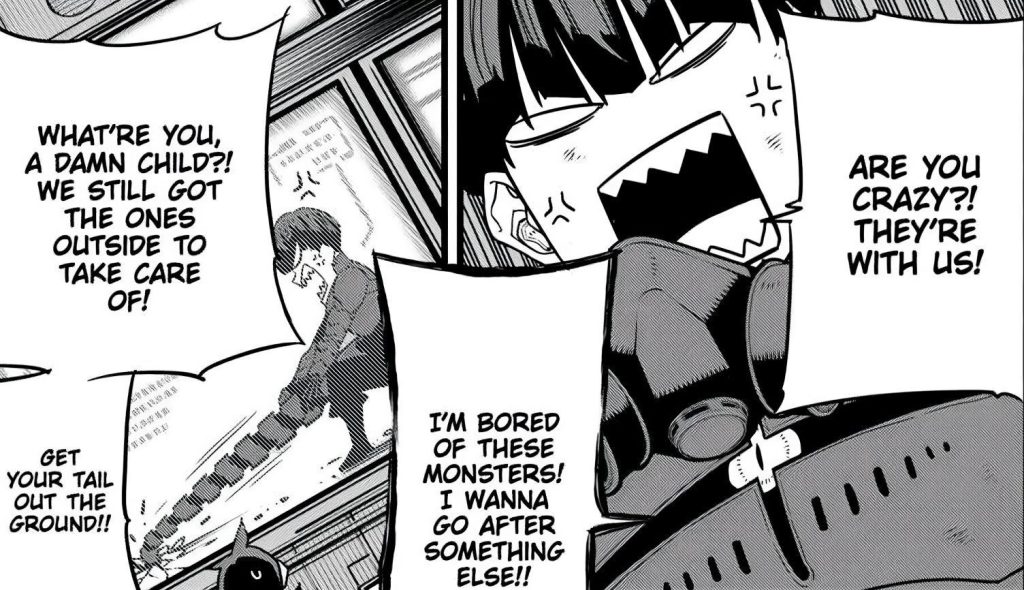 Kaiju No 8 Chapter 76: Release Date
Kaiju No 8 Chapter 76 is all set to return next week. It follows a bi-weekly release. So new chapters come out on alternate weeks. They come out on Thursdays. Chapter 76 will release on December 9, 2022. Meanwhile, fans can catch up on all the chapters on Viz Media and Manga Plus. As of now, there is no update on any break in the manga. But The Anime Daily team will keep you updated. So, stay tuned!
Source link